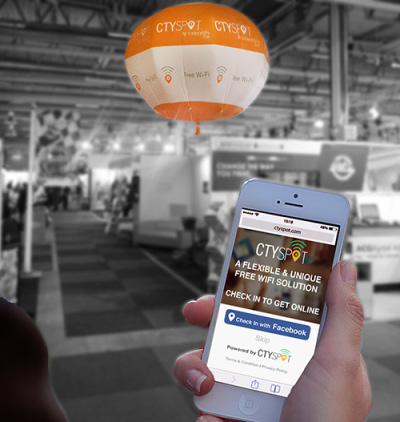 Game Changing Innovation
The modern business landscape is changing at an unprecedented rate. Game changing innovation is about starting with the user, understanding the user deeply, and then delivering simple solutions that ARE the future. Such innovations need not be sold to the end user, but instead are often greeted and adopted with vigor, and narrated by phrases like "why didn't someone think of this earlier".
One simple example:
Imagine that moment at a large event, when mobile data networks are unavailable or are unstable. This is an opportunity to provide free WiFi with a twist… To connect, users don't enter a password; instead they check-in on Facebook with the sponsoring brand, or answer a few short market research questions, download a digital coupon, or whatever means of engagement the brand or initiative needs. We call this simple innovation Ctyspot WiFi Marketing.